THE COMPLETE GUIDE TO STARTING OR BUILDING YOUR CHILDREN'S CHURCH
Proven Methods used in the field for over 10 years with Ages 4-8 with classroom lessons spanning Ages 4-10
Starting with a small group of 5 children - now a weekly average of 65-75 children, Anne Perron guides you through what works and what doesn't to reach the final goal of bringing little ones to fully know Jesus.
75- Page E-Book takes you on a step-by-step approach to organizing and growing your Children's Church.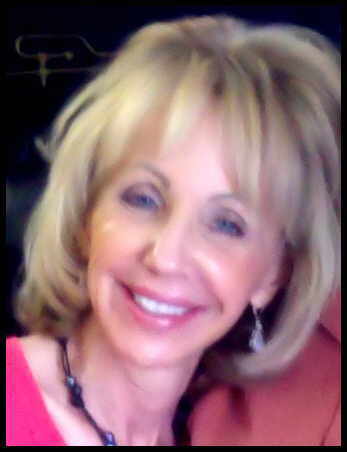 ANNE PERRON (author, speaker, children church director)
( Graduate child development Whittier College California)
NOW YOU CAN BUILD AND GROW
AN "AWESOME CHILDREN'S CHURCH" !
From Small Churches To Large
5 Children to 100 Children
Organization - Lesson Preparation - Effective Presentation - Incorporating Multimedia
Things to Avoid - Proven Methods That Do Not Work
Getting the Children Excited - Calming the Children Down Effectively
Creating a Learning Environment not a Baby Sitting Session
Budget Security Methods that Work
Training Helpers
Personal Experiences Over the Years that Enriched My Children's Church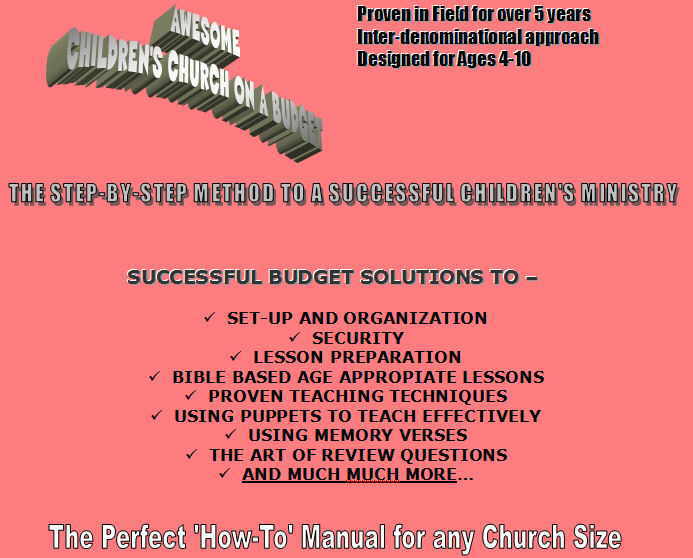 WINDOWS CD DISK Includes......
• AN EASY USER INTERFACE LAUNCHER DESIGNED FOR USE ON WINDOWS COMPUTERS* TO OPERATE E-BOOK PLUS...
• SUPPLEMENTAL PRINTABLE TEACHER MATERIALS, ARTWORK, POSTERS, ROOM DECORATIONS, COLORFUL CHILDREN'S TRACTS, SIGNS AND SECURITY MATERIALS
• VIDEO WORKSHOPS OF ACTUAL CHILDREN CHURCH SESSIONS
COMPLETE AWESOME SYSTEM $9.95
Kindle Version (E-BOOK ONLY) $4.99
Kindle Version For Awesome Sunday School $4.99
Kindle Version "How To Lead A Child To Christ" $0.99
* Complete E-Book and all additional material / video workshops
are accessible on Apple Operating Systems and Tablets; however
the included "Easy Launcher" software is only compatible with
Windows Operating Systems.

SeaAnn Publishing Group - Nashville
seaannpublishinggroup@gmail.com
615-426-8774 POB 206 Hartsville, TN 37074