Download mp3
Ages 4-10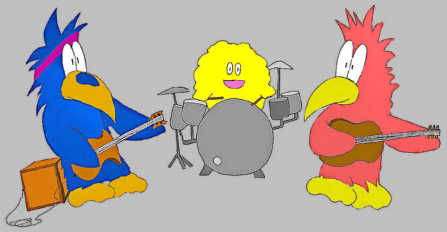 Developed by teachers to entertain while educating ages 4-10.
Successfully designed to captivate little ones attention.
Inter-Denominational
1. He's Got The Whole World In His Hands
2. Behold I stand at the Door and Knock
5. This Little Light Of Mine
6. I Have the Joy Down n My Heart
7. Hallelujah Praise Ye The Lord
10. Jesus Loves the Little
VOLUME 2
11.

This Is the Day That The Lord Has Made
12.

Go Tell It On The Mountain
14.
Somebody's Knocking at Your Door
15.
If You're Happy and You Know It
17.
Do Lord Do Remember Me
18.

I've Got Peace Like A River
2
0.

Head Shoulders Knees And Toes
Average high speed internet Download Time: 12 minutes
FULL ALBUM DOWNLOAD ZIP FILE
(COMPATIBLE ONLY WITH WINDOWS AND MAC )

DOWNLOAD INDIVIDUAL MP3'S FOR TABLET, iPAD AND ANDROID

Complete Collection of VOL1 and VOL2
20 All-Time Favorite Childrens' Songs